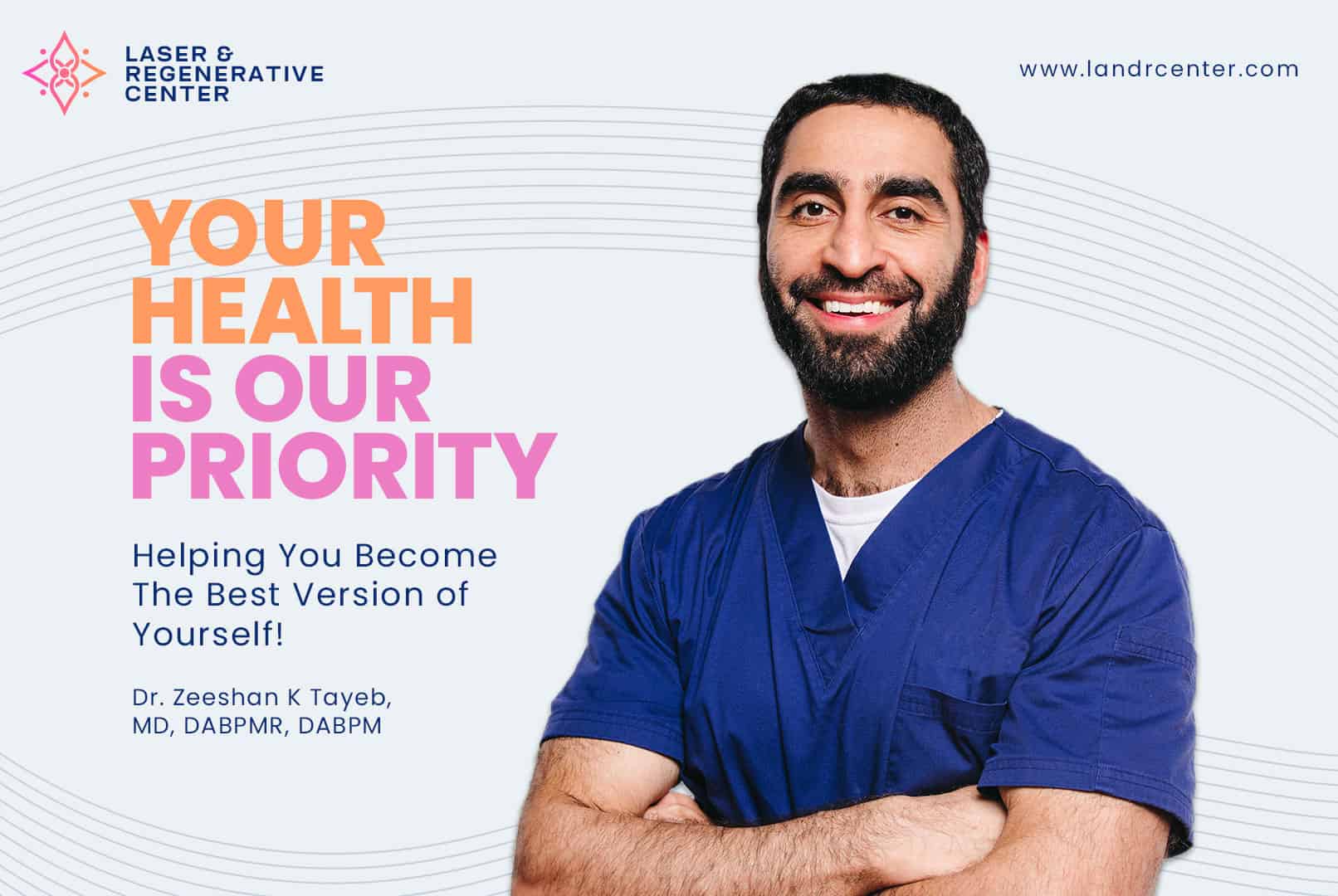 Zeeshan K Tayeb, MD, DABPMR, DABPM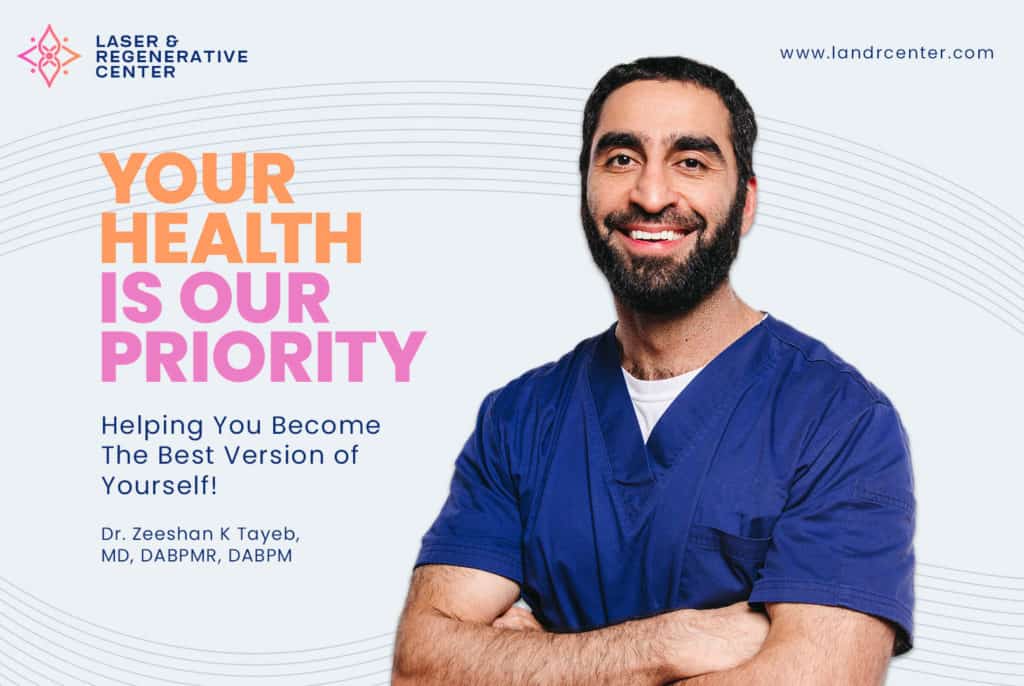 Zeeshan K Tayeb, MD, DABPMR, DABPM
The Laser & Regenerative Center
Our Mission at the Laser & Regenerative Center focuses on restoring quality of life and helping you become the best version of yourself.  Many of our patients experience aches/pains, loss of muscle/strength, decrease in endurance and lack of physical activity.  To help them better themselves, we specialize in state-of-the-art treatment, which includes laser therapies, PRP / stem-cell injections, and nutritional and hormonal optimization.
Leading this mission is Dr. Tayeb, a PM&R specialist and a local Cincinnatian, who knows the importance of establishing a positive rapport with each patient.  He developed an interest in regenerative medicine as a way to heal and enhance his patients' lives. He believes that through individualized treatment plans and empowering his patients, he is giving them the tools to better themselves.
If you feel restricted in your daily life and want to make a change for the better, please schedule your consultation with us now, so that we can help you become the better YOU!
Contact Information
4760 Red Bank Expy, Cincinnati, Ohio 45227, United States